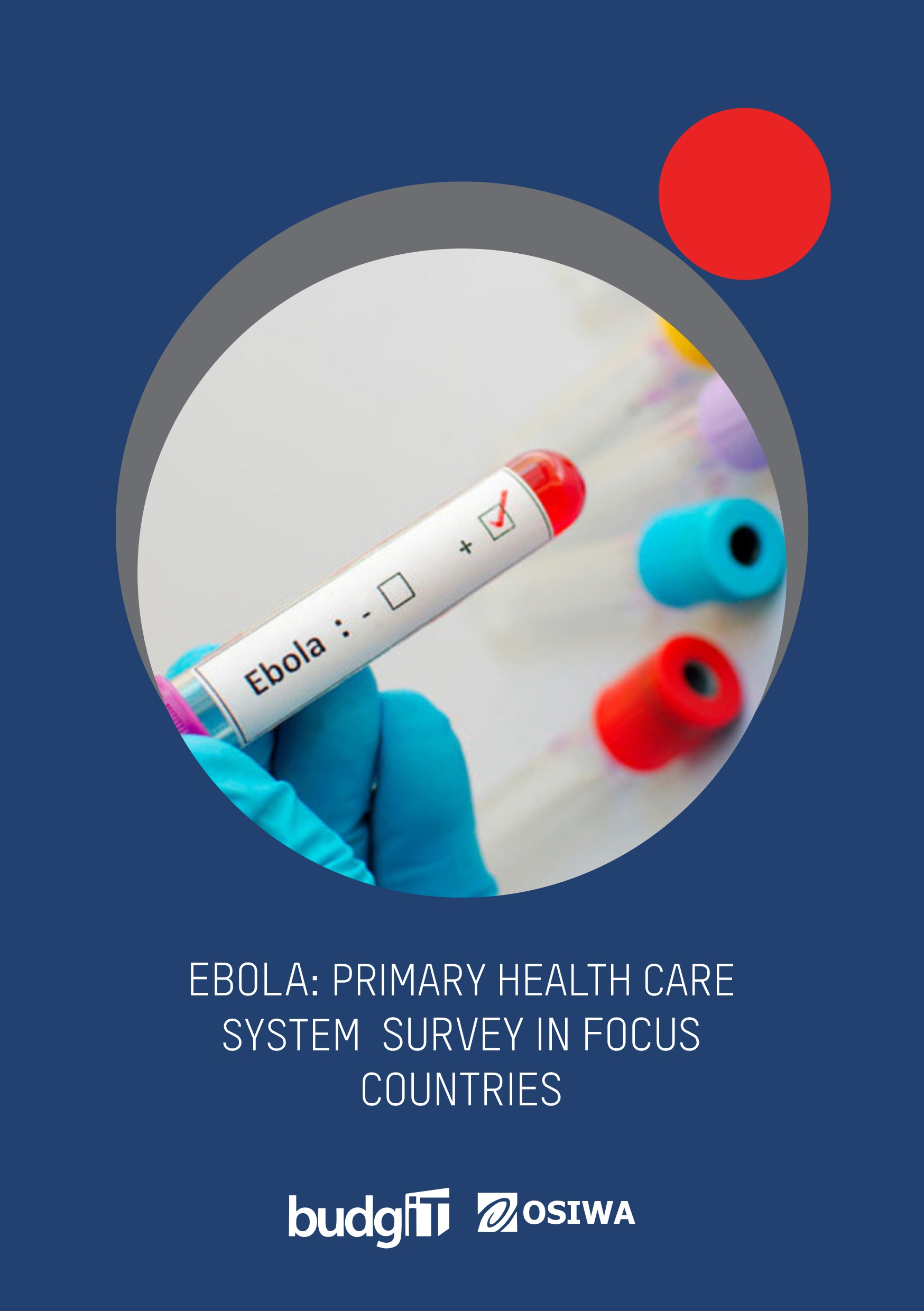 EBOLA: PHC System Survey
In an attempt to understand the primary healthcare settings in these affected countries. The underlying assumption is that primary healthcare centres will not be specifically set up as infectious disease PHCs. The goal is to investigate the capacity of the PHC concept to intrinsically deliver on the expectations of disease control strategies in communities.
The domains applied for the review were adapted from the Primary Care Assessment Tool (PCAT). The domains have combined subdomains that are questions that capture respondents' opinions of the different issues that culminate to make the different issues.
The BudgIT "publications", made available under the Creative Commons License CC BY-ND 3.0, may be used and displayed without charge by all commercial and non-commercial websites. Use is, however, only permitted with proper attribution to Budgit. When publishing one of these graphics, please include a backlink to the respective publication URL. More Information