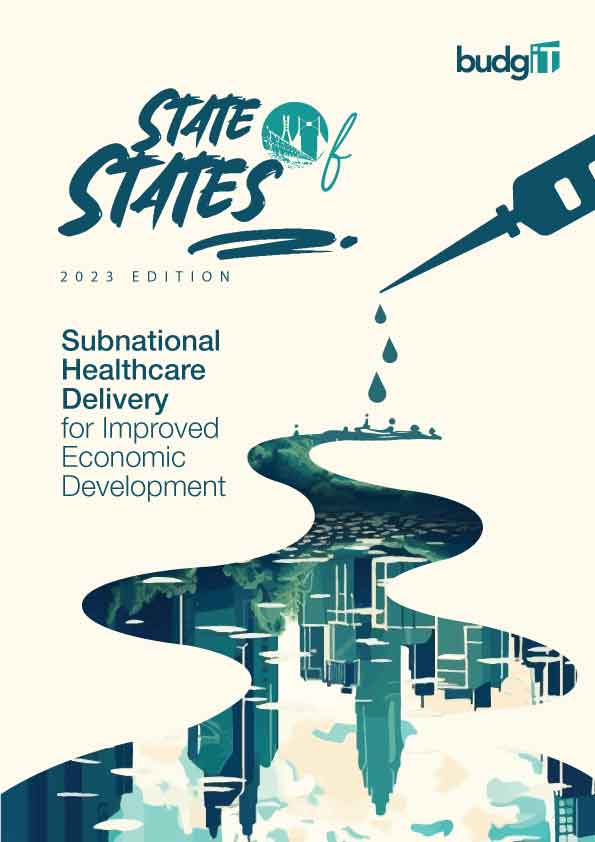 2023 State of States Report
The 2023 edition of the States of States report themed Subnational Healthcare Delivery for Improved Economic Development.
This report, BudgIT's signature analysis, assesses and ranks the fiscal performance of all 36 states from the most sustainable to the least sustainable. This year's edition additionally spotlights the state of healthcare delivery for improved economic development at state levels.
The BudgIT "publications", made available under the Creative Commons License CC BY-ND 3.0, may be used and displayed without charge by all commercial and non-commercial websites. Use is, however, only permitted with proper attribution to Budgit. When publishing one of these graphics, please include a backlink to the respective publication URL. More Information