Optimizing Extractive Resource Benefits for Communities in Nigeria and Ghana
Nine states with 185 local government areas in Nigeria are considered oil-rich or host communities. Resources from these communities account for about 79.37% of Nigeria's total export. Unfortunately, these communities are poorly developed, with little or no benefit and impact from the wealth generated there. Oil exploration in these communities has resulted in disastrous effects on the local ecosystem, adversely affecting their people. Likewise, the volume of oil spilled from exploration has negatively impacted the oil-producing communities, affecting the environment, health, and agriculture and contributing to poverty.
These oil exploration activities have rendered these communities ecological wastelands with socio-economic development that is not commensurate with the revenue accruable from oil. This does not imply that oil exploration has generated poverty for all actors; however, while oil has given the Nigerian economy colossal revenue, it has also left the host communities impoverished. Life in these communities is becoming unbearable, and many have continued to groan under the degrading impact of oil exploration.
The same goes for Ghana, where oil discovery has not materialized as many had hoped regarding improving the living conditions of Ghanaians, especially those in the oil-producing areas, and fostering greater investment in areas such as education, healthcare, and infrastructure.
BudgIT, with support from Ford Foundation, focused on the efficient use of benefit transfer to oil-producing communities, especially derivation funds and allocation to government agencies such as the Niger Delta Development Commission (NDDC) in Nigeria. In Ghana, we focused on analyzing and visualizing reports from the Public Interest Accountability Committee through rigorous desk research and infographics. We analyzed service delivery through the national budget to oil-producing communities and tracked investments made by the Ghana National Petroleum Company.
Benefits Transfer Systems for Resource-rich and Impacted Communities in Nigeria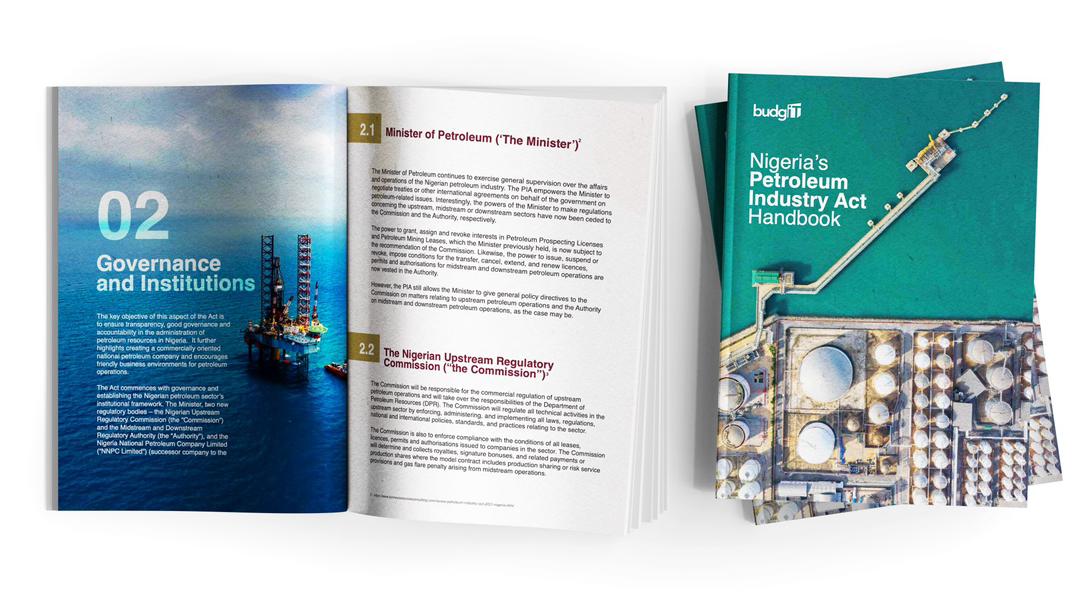 In Nigeria, we contributed to improvement in the efficiency of benefit transfer to citizens in oil-rich communities by empowering them with information on the provisions for host communities in the Petroleum Industry Act (PIA). We achieved this by simplifying the PIA in a handbook and developing and disseminating 40 infographics to educate citizens on their rights to demand accountability in transferring oil resource benefits. One critical implementation that has been done, according to the PIA, is transitioning the Nigerian National Petroleum Company (NNPC) into a limited liability company known as the Nigerian National Petroleum Company Limited (NNPC Limited).
Strengthened Non-state Actors' Voices on Efficiency and Accountability in the Extractive Sector
We conducted desk research on the PIAC, an assessment of their performances between 2011 and 2021, and the output was disseminated through a series of engagements. The document highlights the impacts of PIAC since its establishment on the management and use of petroleum revenue for the socio-economic development of Ghana. It also assesses the extent of implementation, the achievement of the objectives of the Petroleum Revenue Management Act 2011 (PRMA), and the use of petroleum revenues for the past ten years. This was done to improve the knowledge of non-state actors (CSOs, media, and citizens) in Ghana to understand the performance of the Public Interest and Accountability Committee (PIAC).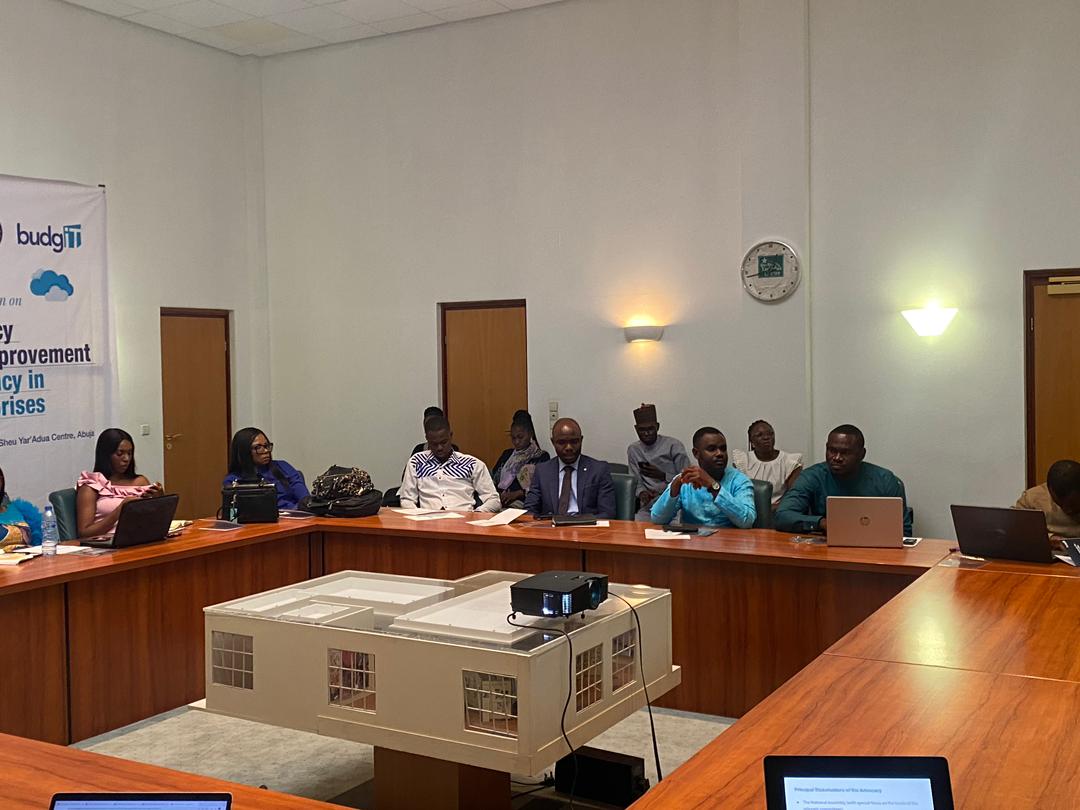 We organized a series of engagements with non-state actors in the Nigerian extractive sector from which there were key outputs of short, medium, and long-term strategies that can be actioned for SOEs and how NNPC transition to NNPC Limited can improve the Nigerian oil and gas sector. Citizens are better informed and are taking civic action because of our campaigns on how good governance can amplify the growth and development of the extractive sector and Nigeria's economy.
Increased Completion Rate of Projects that Improve the Quality of Life
In Nigeria, we facilitated the completion of 86 public projects out of the 172 projects that we tracked. These projects are now providing improved social and economic services to their communities. We also trained 102 citizens across the focus states, comprising community-based organizations and community champions, on budget advocacy and project monitoring for community development.
During the training, the participants grouped according to their residential senatorial districts, and each group developed a strategic plan on how to ensure quality service delivery of social capital projects domiciled in their communities in the 2022 federal government budget. This strategic plan has provided a map for sustained engagement and mentorship for community-based organizations and community champions beyond the training.
We currently support in helping them amplify their advocacy and ensure that needs get the attention of elected officials and ultimately secure a budgetary provision.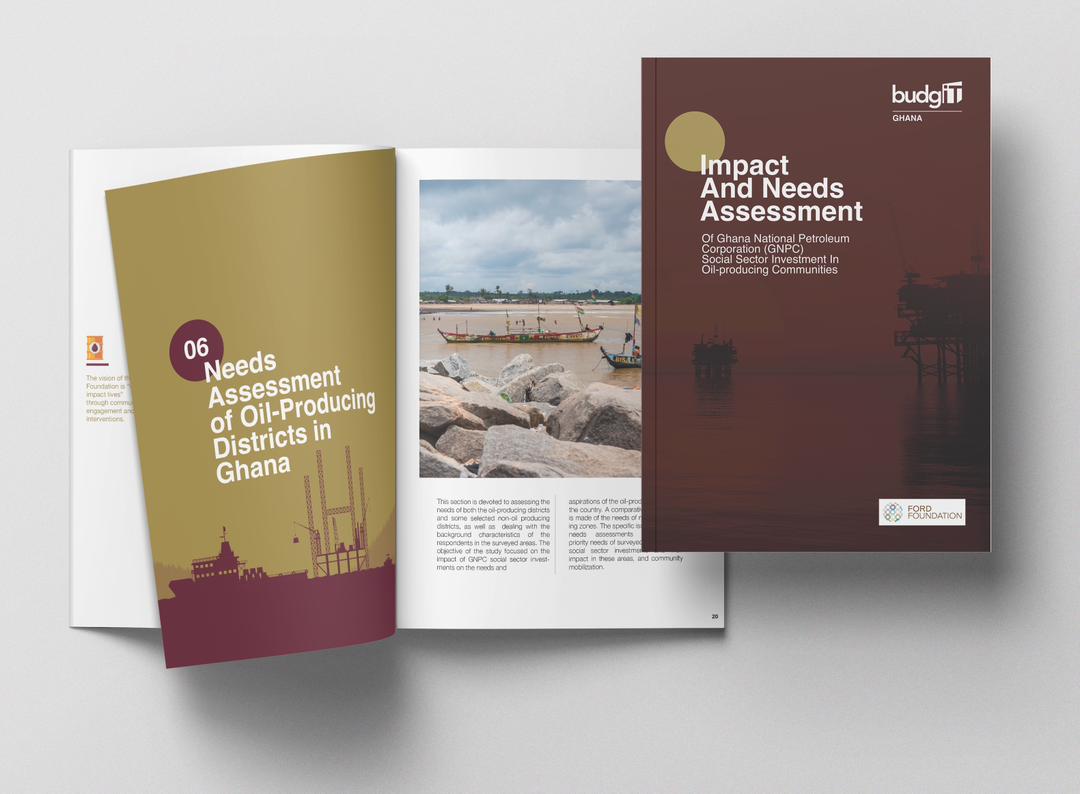 In Ghana, we exposed the citizens to Ghana National Petroleum Corporation's social investment activities and its vision to impact lives through community engagement and interventions. This was done by conducting a needs and impact assessment of Ghana's National Petroleum Corporation Social Sector Investment in the oil-producing districts. This entailed a desktop review of crucial sector reports, policies, and legislation and meetings and workshops with stakeholders in the oil-producing districts and selected non-oil-producing districts. A comparative assessment was made of the needs of non-oil-producing zones. The specific issues tackled under the needs assessments encompassed priority needs of surveyed areas, GNPC social sector investments, their impact in these areas, and community mobilization.
Integrated Communication Program
In Nigeria, the need for governance cannot be over-emphasized as it will help to improve the growth and development of the extractive sector and Nigeria's economy. Many challenges affect good governance in Nigeria today—corruption at various levels, violations of human rights, poor knowledge about development issues, and low citizen participation in development processes. To address these issues, we campaigned to sensitize citizens on good governance gaps, impact, and strategies in the focus states.
We carefully selected important topics of discourse to enable citizens to know their rights, reforms, and action to ensure good governance in the extractive sector. Through our online and offline engagement platforms, we sensitized the general public on the need to follow the implementation of the PIA with keen interest, as its practical implementation will benefit everyone.
The team visited Starr FM and Original FM in Ghana for radio engagements on GNPC and related matters. The discussions centered on the impact of the oil and gas industry in Ghana and the unprecedented economic, governance, and social justice challenges, as well as discussion on the allegations of corruption, lack of transparency, and environmental concerns regarding the deal between Ghana National Petroleum Corporation (GNPC) and PetroSA, South Africa's oil company.
Conclusion
There is no silver bullet to tackle the factors hindering the development of oil-producing communities. However, we have unlocked the power of people-oriented advocacies via access to data and capacity building, as no advocacy in the world can be successful without people at the forefront. With the necessary resources, we are committed to replicating this model across all communities in the Niger Delta region and Nigeria while building upon the learnings from this project.
In Ghana, we discovered that local community engagements are essential to advocate for extractive sector accountability and transparency. Creating awareness of locals in remote communities on the importance of boosting extractive sector accountability and impact and beneficiary needs of revenues allocated to the Ghana Petroleum Corporation (GNPC) for its social sector activities empowered them.
Below are the links to the infographics and documents developed from advocacy for optimizing extractive resource benefits for communities in Nigeria and Ghana