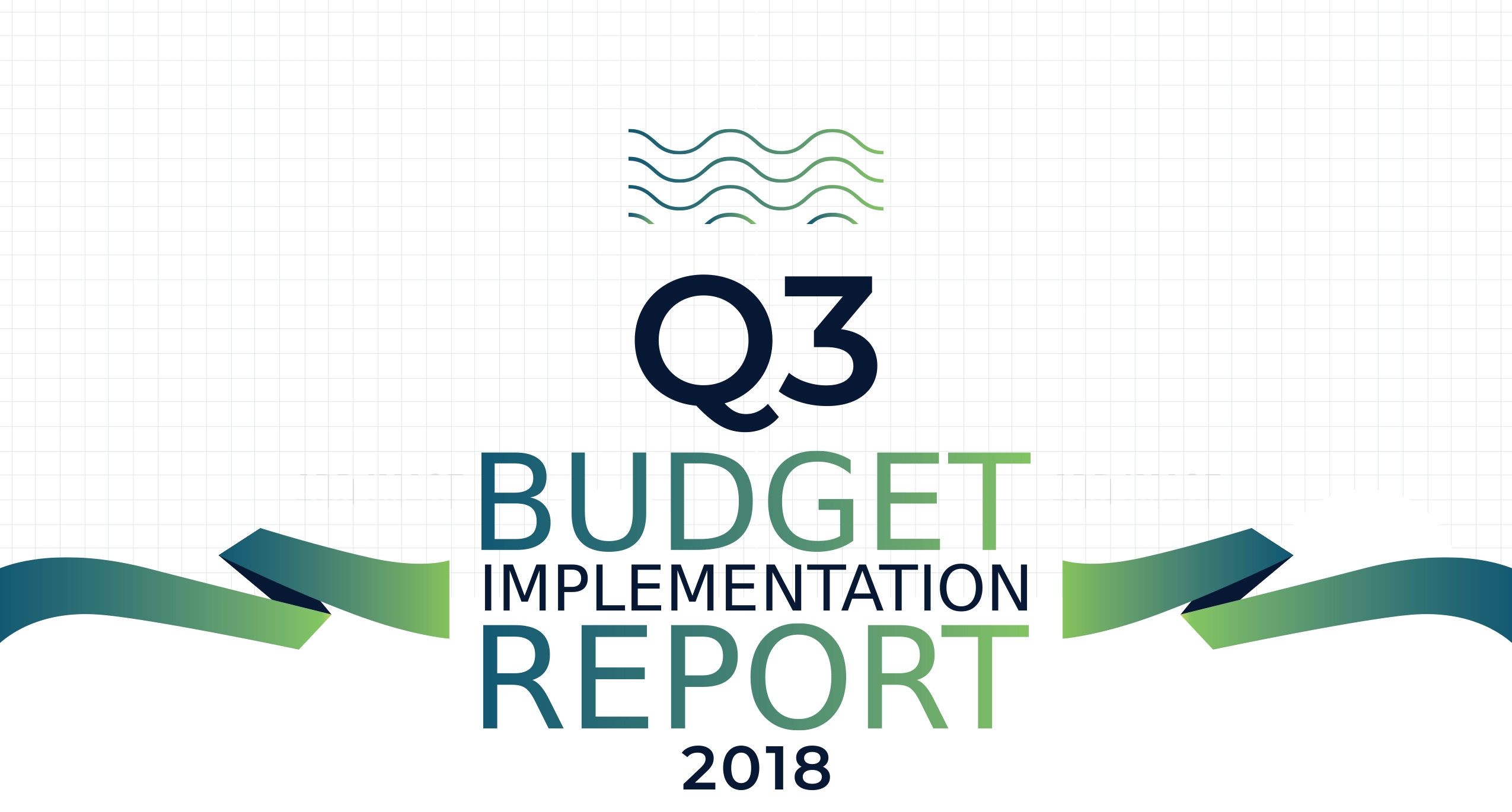 Budget Implementation Report Q3 2018
The Federal Government's 2018 approved budget was anchored on revenue projections of N7.1 trillion for the
fiscal year. As of Q3 2018, actual revenue by the federal government came to N2.81 trillion, with a total revenue
performance of 39.2%. From the oil sector, the federal government was expecting a revenue of about N2.98
trillion, the Federal Government's Share of Oil Revenue as at Q3 arrived at N1.43 trillion.
The BudgIT "publications", made available under the Creative Commons License CC BY-ND 3.0, may be used and displayed without charge by all commercial and non-commercial websites. Use is, however, only permitted with proper attribution to Budgit. When publishing one of these graphics, please include a backlink to the respective publication URL. More Information