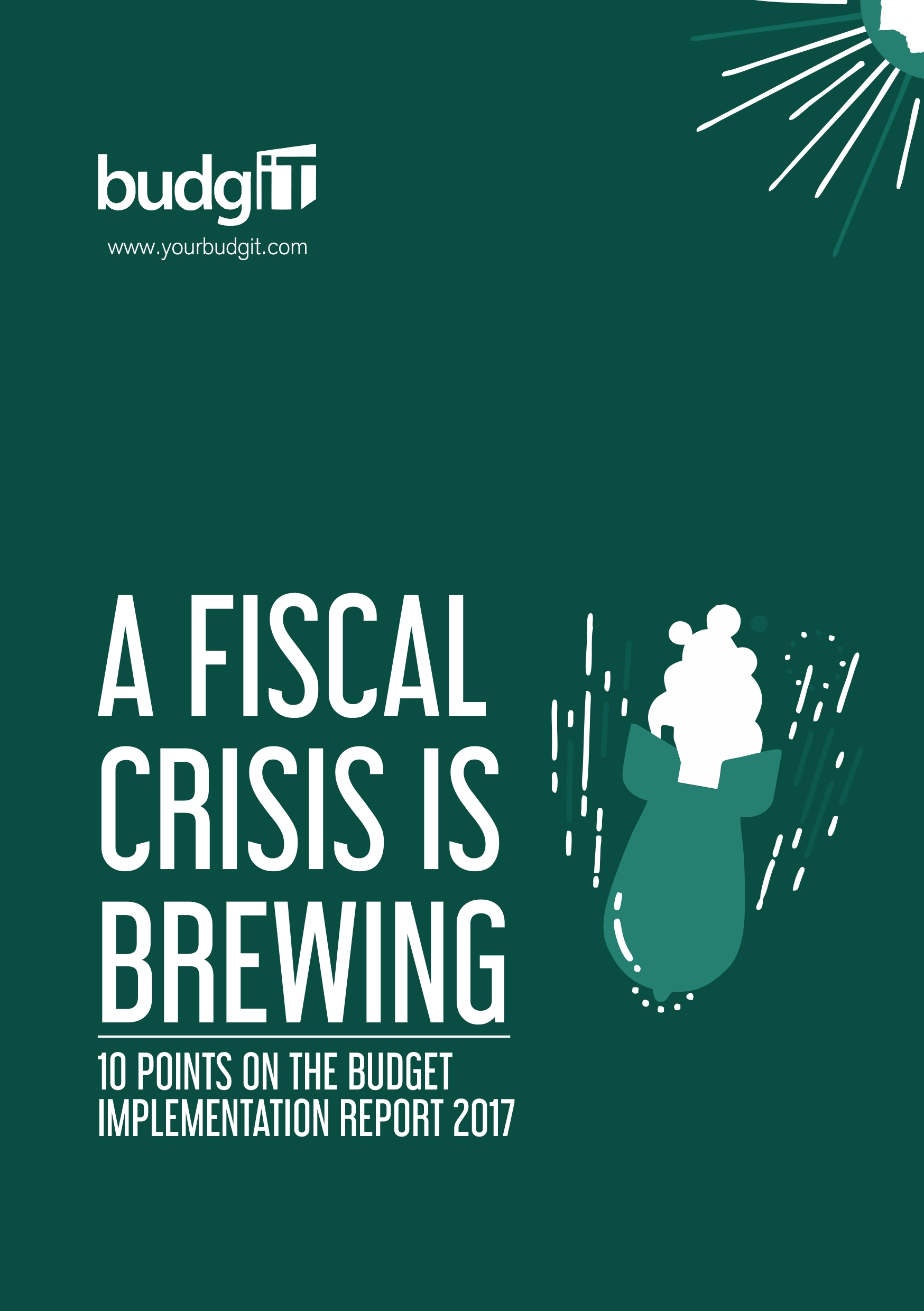 Budget Implementation Report 2017
Nigeria's Federal Government is now in a phase where it borrows more money than it generates within a fiscal year.
FG has a deficit of N3.8tn greater than its reported revenue of N2.65tn. It is also clear that Nigeria's oil revenue of N1.2tn is not enough to meet its personnel obligations of N1. 8tn. A crisis is brewing with the growth in debt, not matched with the corresponding rise in debt.
The BudgIT "publications", made available under the Creative Commons License CC BY-ND 3.0, may be used and displayed without charge by all commercial and non-commercial websites. Use is, however, only permitted with proper attribution to Budgit. When publishing one of these graphics, please include a backlink to the respective publication URL. More Information