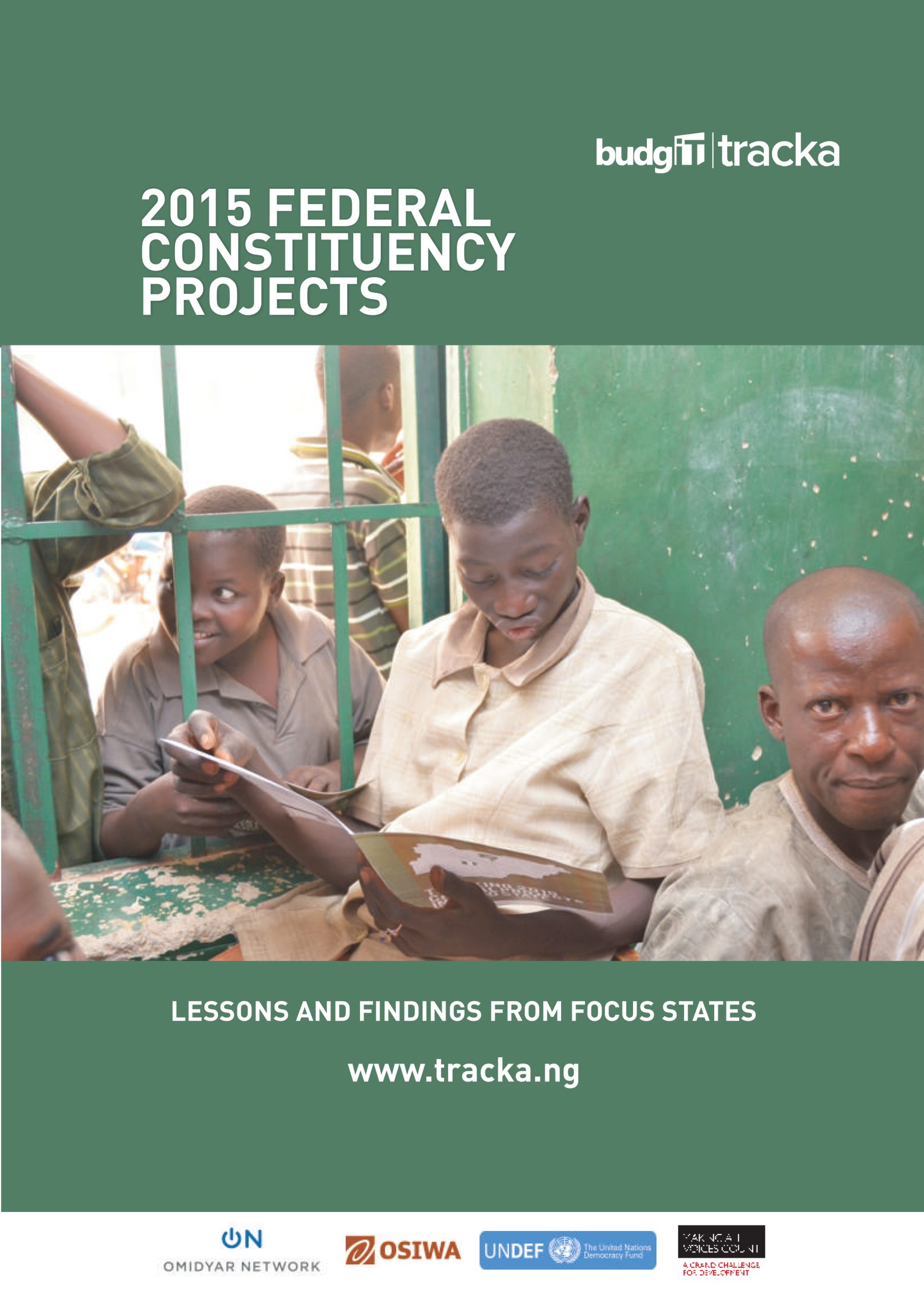 2015 Federal Constituency Projects
Tracka seeks to address a lack of access citizens have to information on budget formulation and execution in Nigeria; it aims to empower citizens to demand transparency and accountability from the Nigerian government. The project kicked off with 16 states of the Federation, namely: Kogi, Ogun, Oyo, Kano, Edo, Delta, Anambra, Kaduna, Niger, Gombe, Lagos, Ondo, Imo, Cross River, Kebbi, and Jigawa.
There are Project Tracking Officers to monitor the progress of constituency projects across the 16 focus states, exploring the use of technology to track budgets and report feedback to the related executive and legislative bodies.
The BudgIT "publications", made available under the Creative Commons License CC BY-ND 3.0, may be used and displayed without charge by all commercial and non-commercial websites. Use is, however, only permitted with proper attribution to Budgit. When publishing one of these graphics, please include a backlink to the respective publication URL. More Information